Read on the go
Your favorite Christian ebooks are available anywhere you go with the Faithlife Ebooks mobile app. One-touch Bible references, cross-library access, searches, more.
Download now
On sale now
Save on
Christian ebooks
Shop now
Get this month's free book!
Serving God in a Migrant Crisis
Patrick Johnstone and Dean Merrill help us understand what's causing today's refugee crisis, exploring Christian theology and tradition on migration.
Read more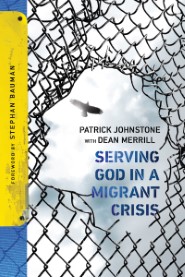 Find in-depth Bible study resources on Logos.com!
Learn more
---
Considering Science & Faith