Faithlife Ebooks
Your Place for
Christian Ebooks Be inspired and grow in your faith with quality Christian books
by much-loved authors.
---
Who We Are
Faithlife Ebooks is brought to you by Faithlife, the makers of Logos Bible Software. We're a technology company that equips you to grow in the light of the Bible.
---
What We Do
We offer an ebook reading experience for Christians who want to go deeper in their faith. In our Faithlife Ebooks app, you can read your books, highlight passages, and look up Bible verses with one touch.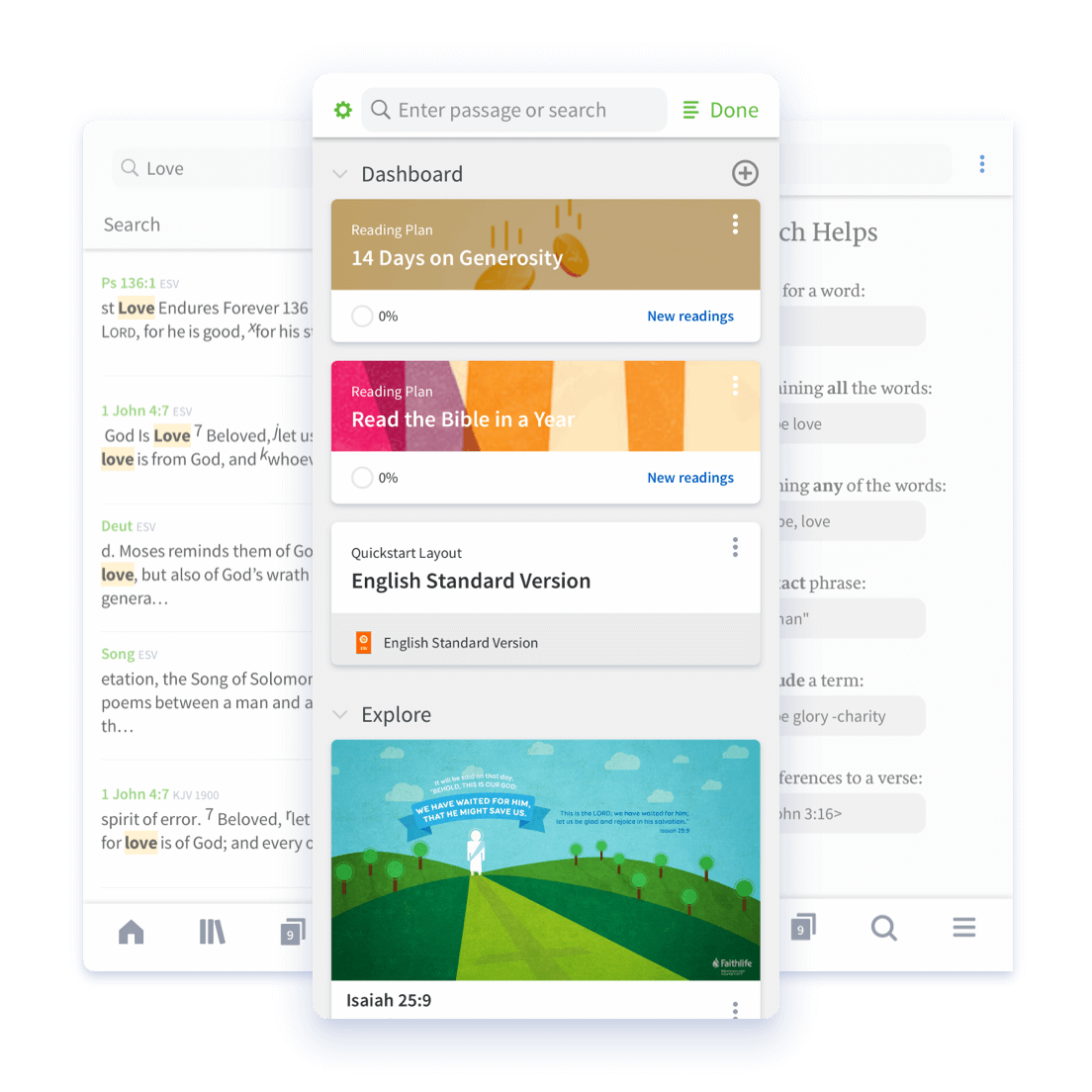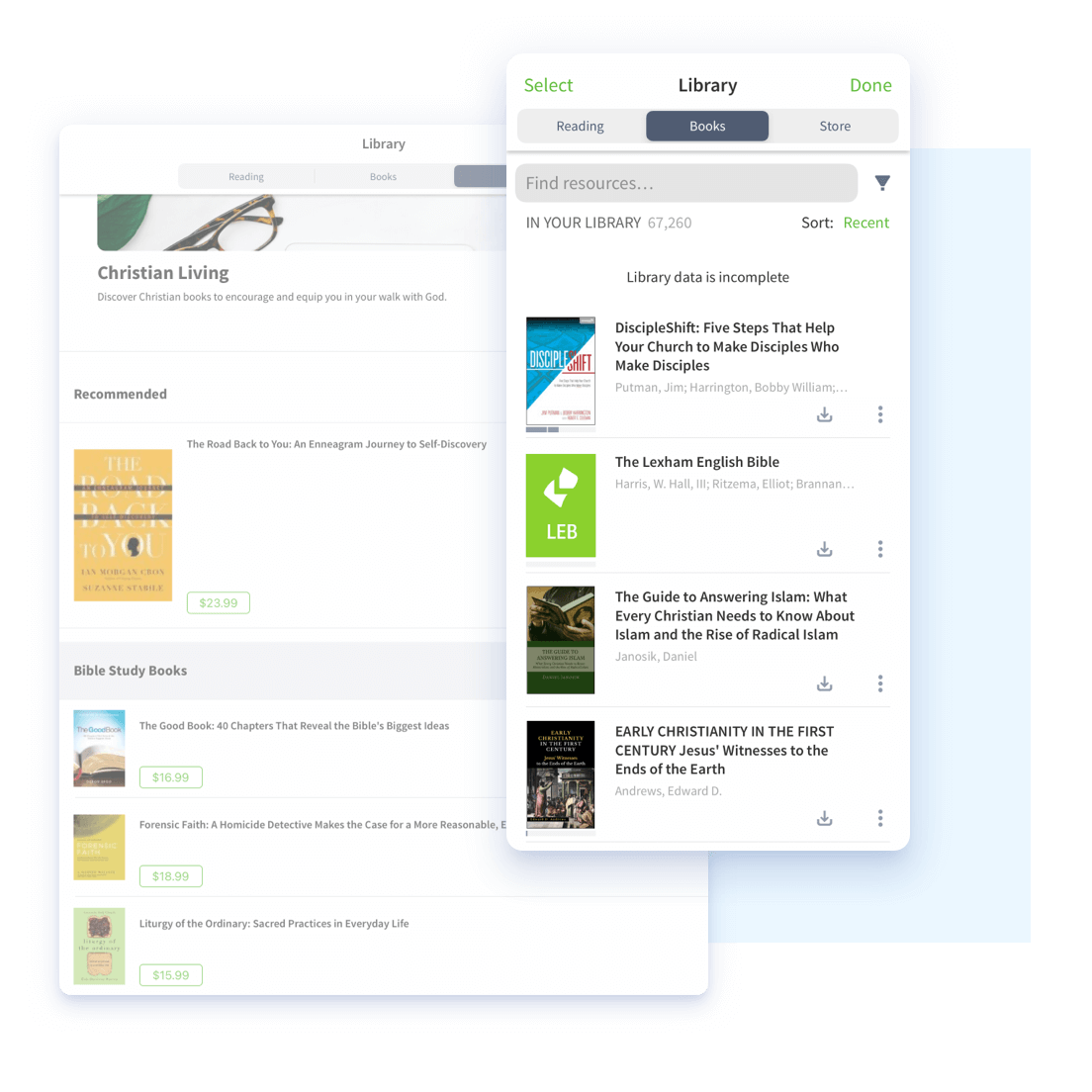 ---
Start Reading
Find your next favorite Christian ebook on ebooks.faithlife.com. After ordering, download the Faithlife Ebooks app to begin reading. Log into your account on the Faithlife Ebooks app to find your new ebook in your library.
Get the Faithlife Ebooks App Today
Read Christian ebooks anywhere with the Faithlife Ebooks app.