Read on the go
Your favorite Christian ebooks are available anywhere you go with the Faithlife Ebooks mobile app. One-touch Bible references, cross-library access, searches, more.
Download now
On sale now
Save on
Christian ebooks
Shop now
Get this month's free book!
Escape from Reason
In this modern classic, Francis A. Schaeffer traces trends in twentieth-century thought and unpacks how key ideas have shaped our society.
Read more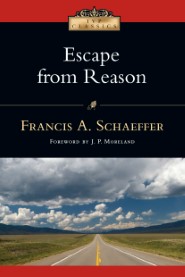 Find in-depth Bible study resources on Logos.com!
Learn more