Read on the go
Your favorite Christian ebooks are available anywhere you go with the Faithlife Ebooks mobile app. One-touch Bible references, cross-library access, searches, more.
Download now
On sale now
Save on
Christian ebooks
Shop now
Get this month's free book!
The End of Me
Do you really want what Jesus wants? Kyle Idleman reveals that the key to the abundant life Jesus promised lies in embracing His inside-out way of life.
Read more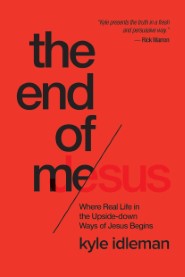 Find in-depth Bible study resources on Logos.com!
Learn more
---
Ministry Leader Resources