Read on the go
Your favorite Christian ebooks are available anywhere you go with the Faithlife Ebooks mobile app. One-touch Bible references, cross-library access, searches, more.
Download now
On sale now
Save on
Christian ebooks
Shop now
Get this month's free book!
Tortured for Christ
Richard Wurmbrand exposed the persecution of Christians, and his testimony shocked the Western world.
Read more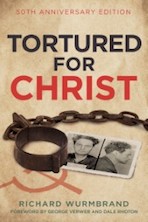 Essential
Easter
Reading
Learn more