5 Books to Build
a Hospitable Community
Foster a caring, serving, praying community with the Humble Hospitality collection,
now 67% off.
Learn more
Read on the go
Your favorite Christian ebooks are available anywhere you go with the Faithlife Ebooks mobile app. One-touch Bible references, cross-library access, searches, more.
Download now
On sale now
Save on
Christian ebooks
Shop now
Get this month's free book!
The Good Book
By encouraging readers to spend just fifteen minutes a day reading key Bible chapters, Deron Spoo helps them understand the context and content of the Bible in a new way.
Read more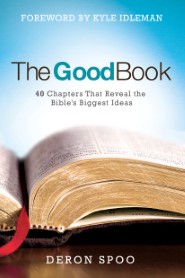 Love Christian books?
Download dozens of Christian books a year with a Faithlife Ebooks subscription.
Start free trial
---
Leadership at Church, Home, and Work