Getting Started with Group Licenses
Now that you've purchased new resources for your church group, you'll need to assign them to the members of your group. In this article, we'll walk you through that process step by step.
Are you a license recipient? Skip ahead to instructions on how to get started with your new resource(s).
If you purchased resources, but don't have permission to assign them, ask your group's administrator for assistance. To find your group's admin, click Directory in the navigation sidebar, and look for the group member(s) with the Admin tag.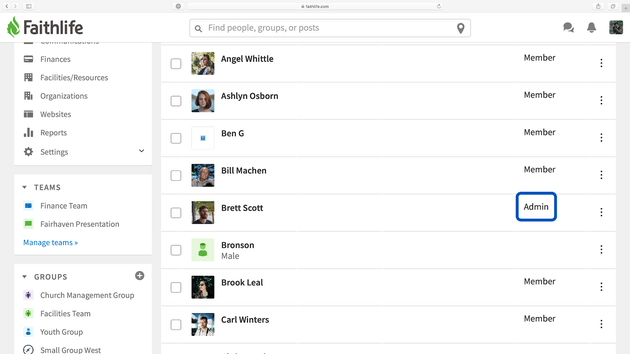 If you're still having trouble, give us a call at (800)-875-6467. We're happy to help.
1. Go to Faithlife.com and sign in to your account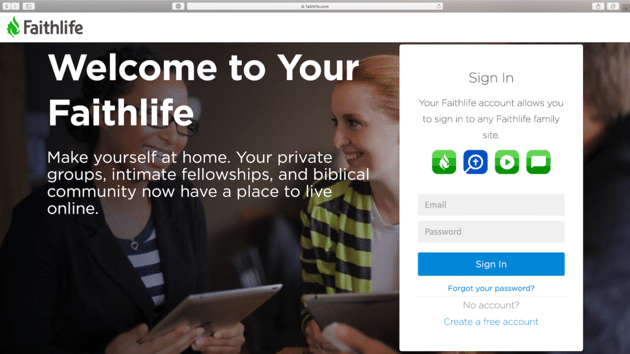 2. Find your church group
3. If you haven't done so already, invite the resource recipient(s) to join your group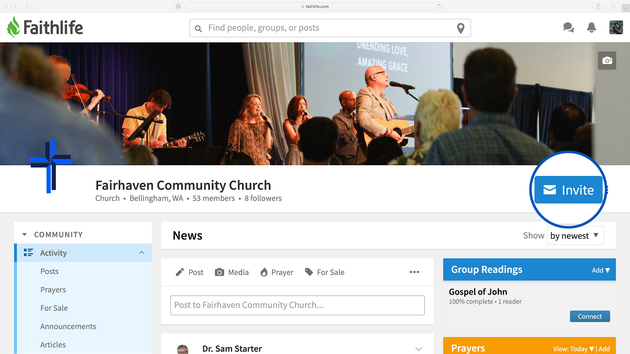 4. If sending new invites, wait for invitees to join the group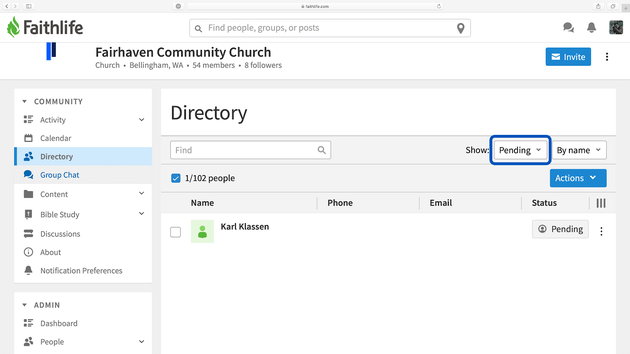 5. Go to "Settings"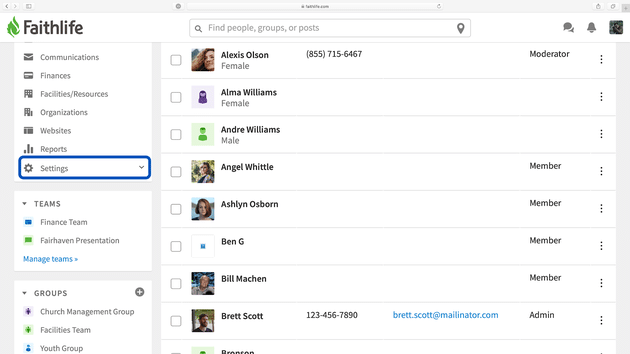 6. Select "Licenses"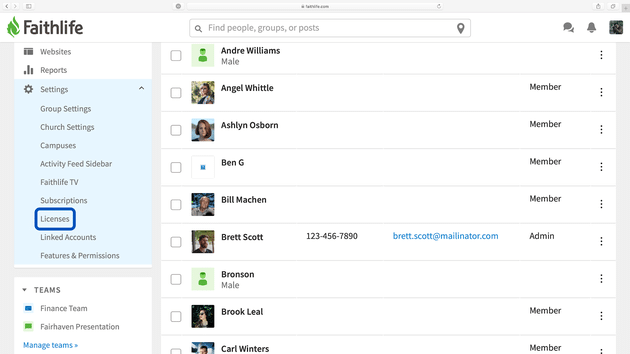 7. Click "Assign" for the relevant resource(s)
Notice that some resources are automatically distributed to everyone in your group, while others must be manually assigned by an Admin.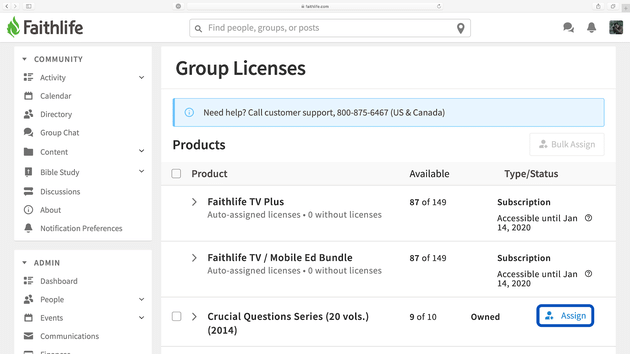 8. Add names and click "Assign"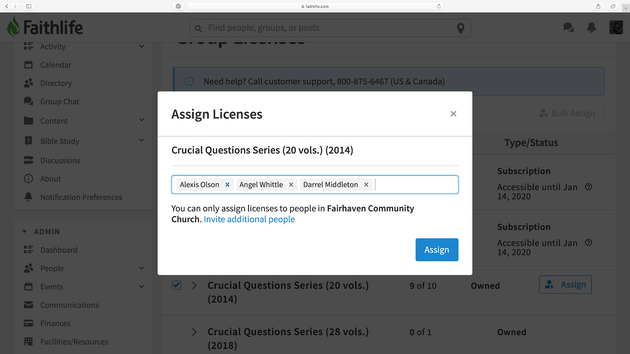 9. Let people know about their new resource!
Now that you've given your group members access to a resource, they'll receive a notification and email automatically that lets them know how to get started.
Are you a resource recipient?
Start using Faithlife Ebooks
Faithlife Ebooks is available for your iOS or Android device, offering an ebook reading experience for Christians who want to go deeper in their faith. In our Faithlife Ebooks app, you can read your books, highlight passages, and look up Bible verses with one touch.
When you access Faithlife Ebooks, log in with the same account you use for your church group on Faithlife.com.
Dig deeper with Faithlife Ebooks
Why use Faithlife Ebooks over other reading apps? Learn more.

Want to add to your library for free? Check out this month's free book.