Faithlife Ebooks
Why Read with
Faithlife Ebooks?
Faithlife Ebooks is designed specifically to help you grow in the light of the Bible.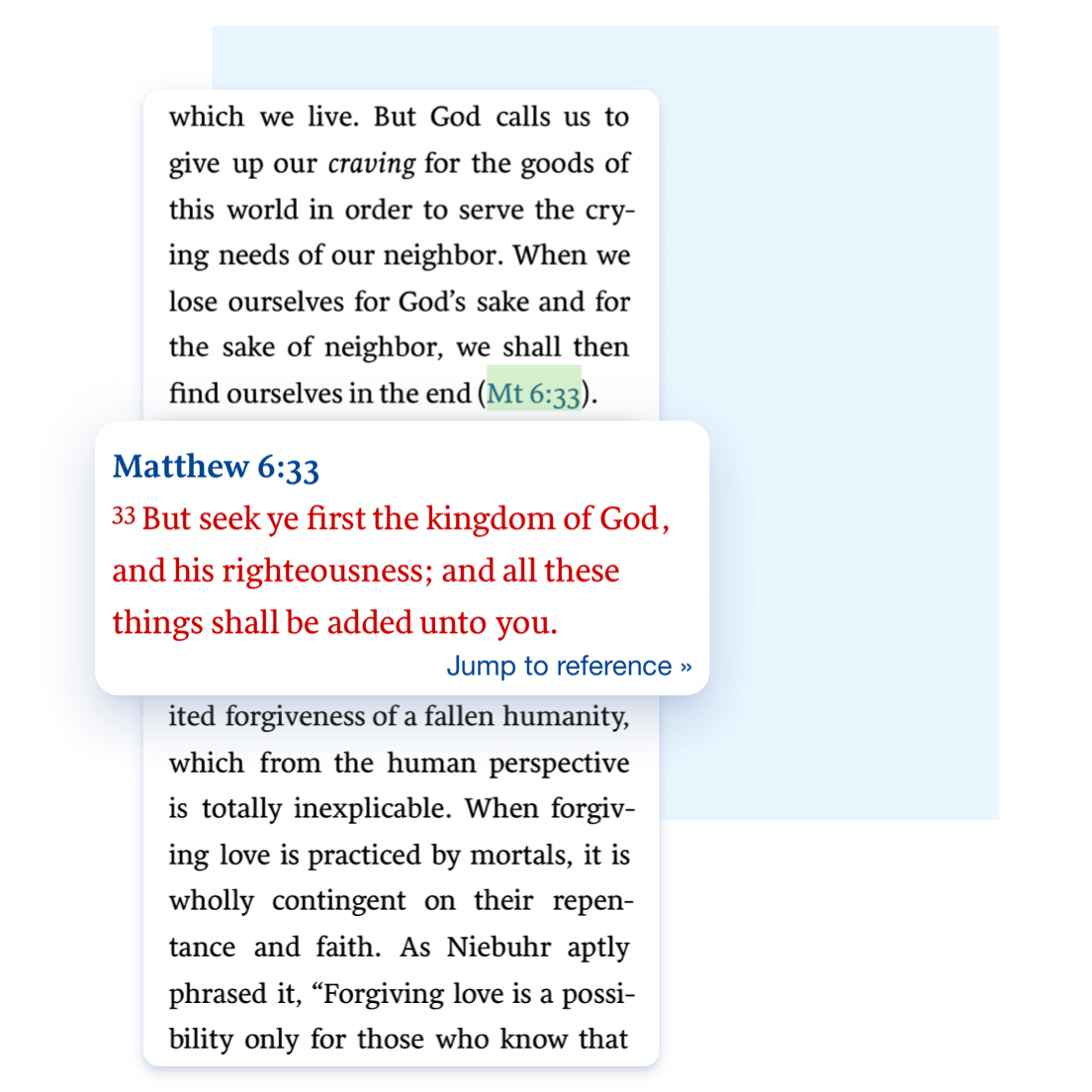 ---
One-tap Bible verse lookup
Just tap a Bible reference in your book and see the verse in a pop up. You can even set your preferred translation! This is the most important advantage of Faithlife Ebooks over other reading platforms: it is designed for the Bible.
---
Take your notes and highlights everywhere
Highlight and take notes to your heart's content. It's all synced in the cloud and will show up in the Faithlife Ebooks app, web app, and even in Logos Bible Software.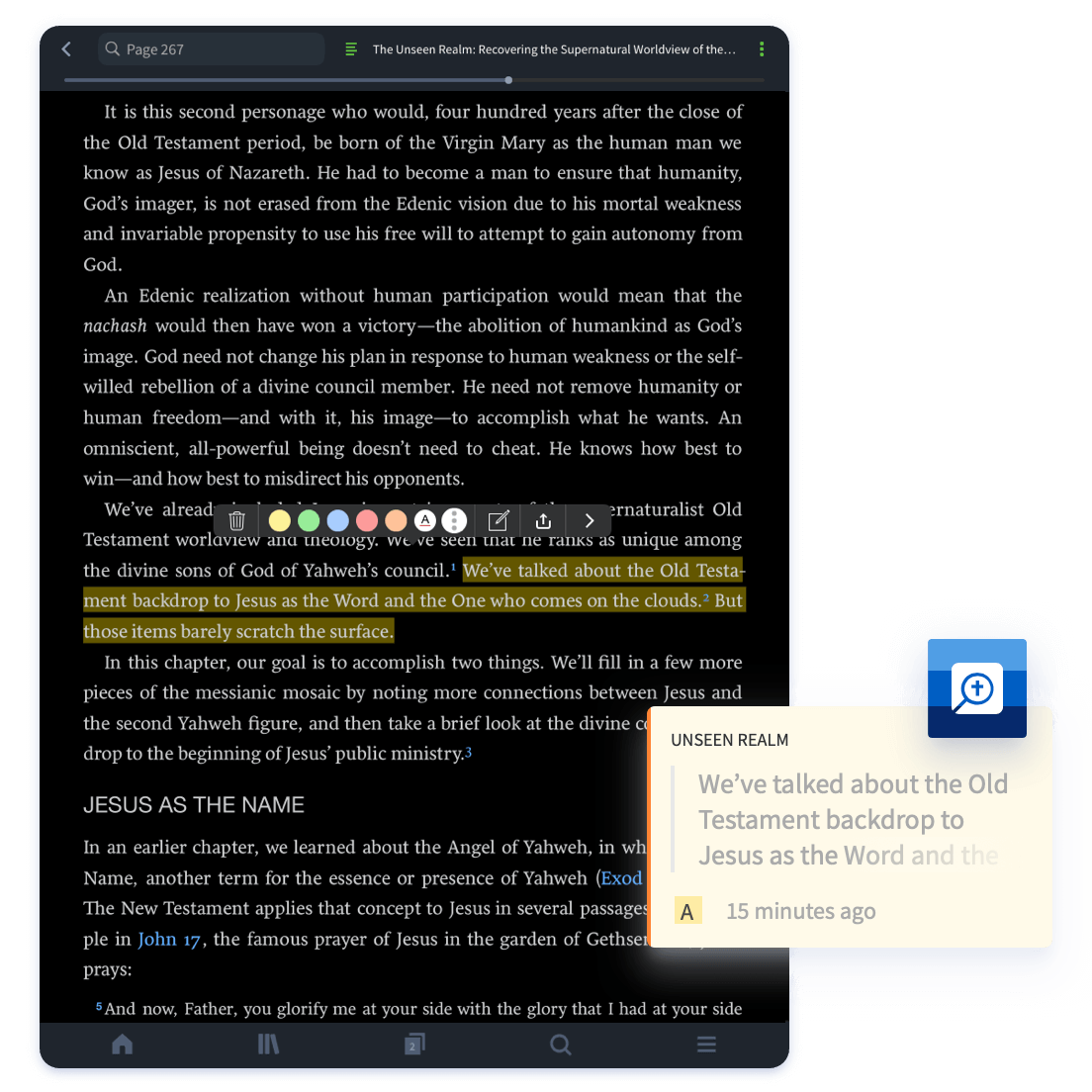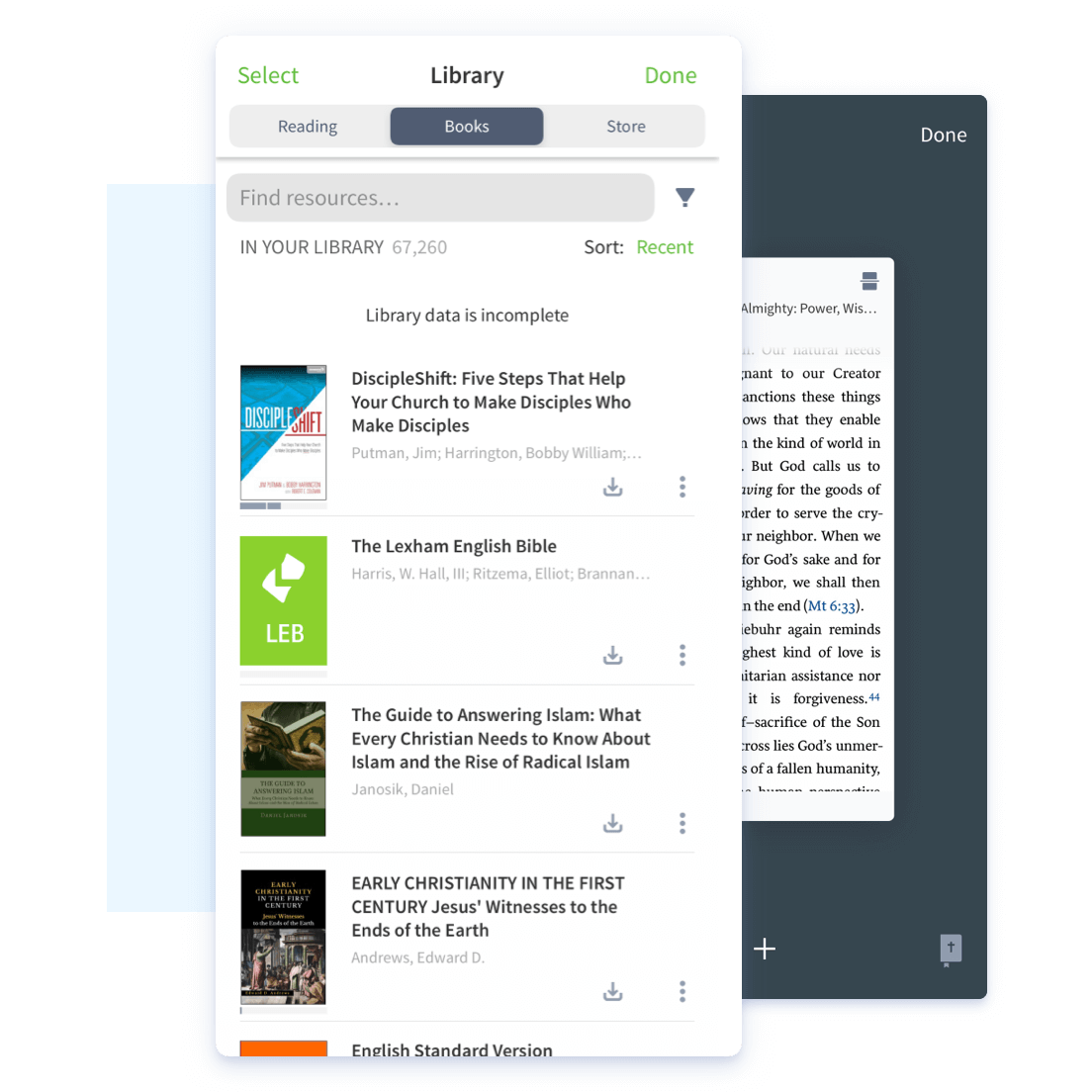 ---
Connect to Your Logos Bible Software Library
Faithlife Ebooks connects your personal reading material with the power of Logos Bible Software, integrating all your Bible study materials with your Christian book collection. This integrated library creates a unique study experience to give you a rich, biblical background for any ebook you read.
Download the App
Read Christian ebooks anywhere with the Faithlife Ebooks app.