Why Read with Faithlife Ebooks?
Faithlife Ebooks is designed specifically to help you grow in the light of the Bible.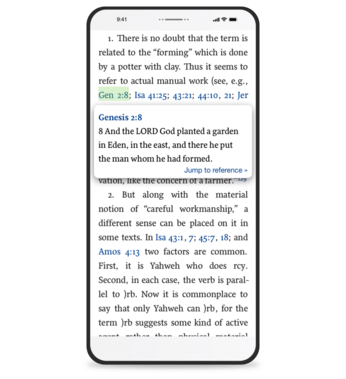 One-tap Bible verse lookup
When you tap a Bible reference in a book, Faithlife Ebooks pops-up the verse text in your preferred Bible translation. This is timesaving feature allows you to read cited Bible verses easily from within your favorite Christian books. When you read about Scripture, you want the Scripture at hand. This is the most important advantage of Faithlife Ebooks over other reading platforms: it is designed for the Bible.
Take your notes and highlights everywhere
Highlight passages so you can quickly find them later, and take notes. All your notes and highlights are synced to the cloud and available in Faithlife Ebooks, on the web, and even in Logos Bible Software.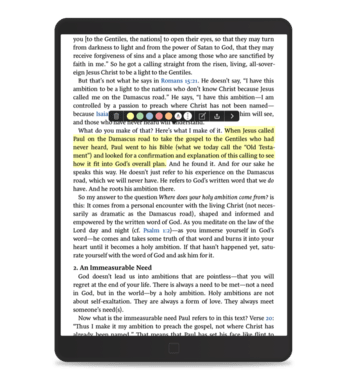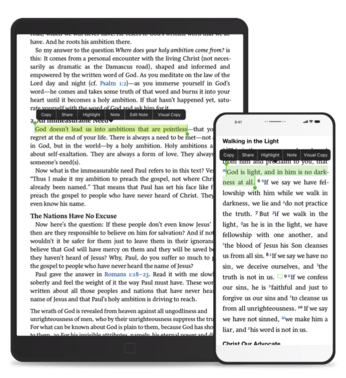 Copy, paste, and share to edify your community
Select and copy text on your smartphone or tablet so you can share meaningful passages with your church community.
Integrate with the Logos ecosystem to get the most out of your library
Faithlife Ebooks connects your personal reading material with the power of Logos Bible Software, integrating all your Bible study materials with your Christian book collection. This integrated library creates a unique study experience to give you a rich, biblical background for any ebook you read.