The Truth about Lies: The Unlikely Role of Temptation in Who You Will Become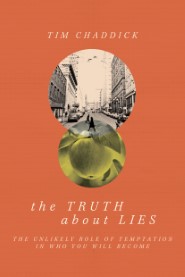 The enemy is bent on enticing us to enjoy the gifts of this world while making the Giver optional or irrelevant in our quest for life. But what if in God's purposes, temptation is not merely an obstacle to overcome but an opportunity to flourish in faith?

Tim Chaddick believes our greatest temptation is to act independently from God. In The Truth about Lies, Chaddick reveals how Jesus' wilderness temptations serve as a field guide for understanding our own temptations, why God allows them, and the role they play in who we will ultimately become.