One Way to Grace: A Memoir through Scripture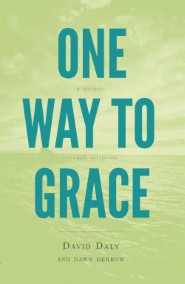 Ambassador International
, 2013
Without judgment, condemnation, or shame, David Daly bares his truth in the hopes of inspiring faith in the hearts of the lost and unbelieving. This memoir covers the span of David's life experiences, starting with his birth and childhood spent in the tumultuous civil unrest of Northern Ireland and culminating with his transformation into a devout believer. Addiction and inner struggle haunt David throughout his life. After losing everything, David repents and turns to Jesus for deliverance and to God's Holy Word for guidance through the Holy Spirit. An eye-opening visit to Israel becomes a turning point in David's life when he is baptized and born again. Ongoing challenges test David's faith. He discovers how to stand strong with his faith in Jesus that saved his life. God is present throughout David's struggle toward salvation. His testimony demonstrates the loving, healing power of an honest walk with Christ.
Product Details
Title : One Way to Grace: A Memoir through Scripture
Author: Daly, David
Publisher: Ambassador International
Publication Date: 2013
ISBN: 9781620203316
Reviews
What other people are saying about One Way to Grace: A Memoir through Scripture.