The Paradox of Happiness: Discovering Jesus' Call to Fullness of Life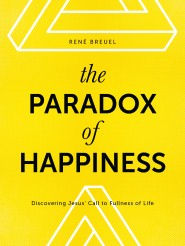 If you're looking for happiness, forget about it. Literally.
In an engaging, paradigm-shifting book, René Breuel deconstructs our consumerist models of happiness and proposes a radical, Jesus-based alternative: we don't find happiness when we try to fulfill our desires—we find it when we stop looking for it and start focusing on serving others. By letting go, we find; by giving, we receive.
Editorial Reviews:
"In a culture which offers happiness in promotional packages for a society willing to pay any price for it, The Paradox of Happiness subverts our culture's logic and points to a surprising and liberating way."
—
Ricardo Barbosa de Souza
"An author who knows the inner chambers of the human heart, its desires and longings, but who knows also the spring which can satisfy the thirst for happiness that resides inside each of our souls."
—
Osmar Ludovico, author of Meditatio