The River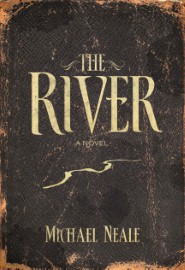 "You were made for The River . . ."
Gabriel Clarke is mysteriously drawn to The River, a ribbon of frothy white water carving its way through steep canyons high in the Colorado Rockies. From deep within, Gabriel's passion for The River is undeniable. The rushing waters beckon him to experience freedom and adventure.
But something holds him back, the memory of the terrible event he witnessed on The River when he was just five years old, something no child should ever see.
Chains of fear and resentment imprison Gabriel, keeping him from discovering the treasures of The River. He's remains trapped, afraid of the life awaiting him.
In this compelling story, Gabriel learns that letting go of the past means giving himself totally to The River—heart, mind, body, and soul.
"The River will inspire its readers to live a life they were destined for."—John C. Maxwell, Founder of EQUIP and The John Maxwell Company