Israel, My Beloved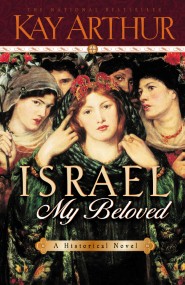 Harvest House Publishers
, 2001
Crossing the boundaries of time, this sweeping epic of Jewish history tells a story that has never been equaled . . . and will never be surpassed.
It is just past dawn in the life of Israel. Rich with promise, the young nation anticipates a golden future. Yet in their confidence, the Chosen Ones recklessly pursue a path that leads away from their nation's venerated past. And thus begins the nightmare . . .
As Israel's sons and daughters are scattered across the globe, pursued by ruthless Grecian and Roman conquerors, bloodthirsty Crusaders with sharp swords and empty hearts, and terrifying leaders of Hitler's Third Reich, the threads of the once-proud nation continue to fray. Yet amazingly, another garment of hope and peace is being tightly woven together—never to be undone.
Bookstore Journal praises this bold work, saying it is "not typical romantic historical fiction . . . Recommend it to both men and women."
Israel, My Beloved is an extraordinary drama of survival, hope, dreams, and glory.
Kay Arthur is a four-time Gold Medallion award-winning author, member of NRB Hall of Fame, and beloved international Bible teacher. She reaches more than 80 million people daily through radio, TV, and the Internet as the featured teacher on Precepts for Life. She and her husband, Jack, founded Precept Ministries International, which teaches people in 165 countries and nearly 75 languages how to discover truth for themselves. Kay's heart is for adults and children to know and love God's Word.
Reviews
What other people are saying about Israel, My Beloved.