Letters to a Young Pastor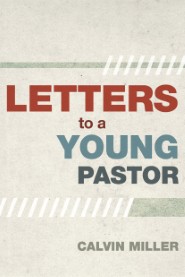 Much has changed over Calvin Miller's decades of pastoral ministry, but he believes two things remain the same: God is love and people are broken. Now God is calling young pastors to stand in that gap. And in this honest, warm, and humorous series of letters, Miller shares his wisdom and experience so you can flourish in your future ministry—without ever wanting to resign on Monday.
Reviews
What other people are saying about Letters to a Young Pastor.