The Disciplined Life (Ebook Shorts)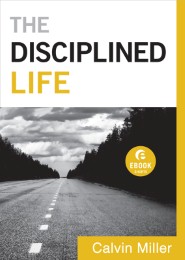 Bethany House Publishers
, 2011
Deeper Living Is Possible
For those desiring a deep relationship with God, Calvin Miller guides us beyond three superficialities of modern culture: our misdirected appetites, the allure of material things, and the tyranny of the urgent.
". . . a welcome stimulus to our faith and obedience."—Eugene Peterson, author of The Message
Calvin Miller, one of Christianity's best loved authors, has written over 40 books of popular theology and inspiration. A former pastor, he presently serves as Research Professor and Distinguished Writer in Residence at Beeson Divinity School in Birmingham, Alabama. He and his wife have two adult children.