Redeeming Love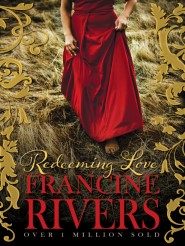 Angel, sold into prostitution as a child, survives by keeping her hatred for men alive. Then she meets Michael Hosea who loves her unconditionally. Day by day, he defies Angel's every bitter expectation until, despite her resistance, her heart begins to thaw. But with her unexpected softening come overwhelming feelings of unworthiness and fear. So Angel runs...
Product Details
Title : Redeeming Love
Author: Rivers, Francine
Publisher: Lion Hudson
Publication Date: 2013
ISBN: 9781782640691
Reviews
What other people are saying about Redeeming Love.