Smart Girls Think Twice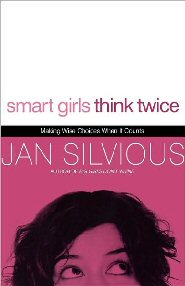 "Think twice" encouragements for women to help them make smart choices in life.
Popular author and conference speaker Jan Silvious is back with savvy advice for women to help them deal with the important choices they face every day. Realizing choices bring consequences, she shares the value of the second look, the second perspective, and the second consideration as well as the significance of acknowledging red flags.
Jan offers biblically sound, psychologically positive wisdom for smart choices in eight critical areas:
Time
Money
Words
Family
Men
Giving
Rest
God