This month's free book from Faithlife Ebooks
Plus, get three other books for $4.99 each, more than 80% off the regular price. Get all four books for just $14.97.

Due to publisher rights restrictions, the free book this month may not be available in your area.
Get them all
The Bible Handbook of Difficult Verses
Josh and Sean McDowell, masters of practical Christian apologetics, team up in this trustworthy resource that helps readers understand and gain assurance about difficult Bible verses and passages. Regular price: $16.99 Your price: $0.00
The Popular Encyclopedia of Apologetics
This book provides a perfect combination of scholarship and accessible presentation for Christians who desire to know how to better understand and defend their faith. Regular price: $21.99 Your price: $4.99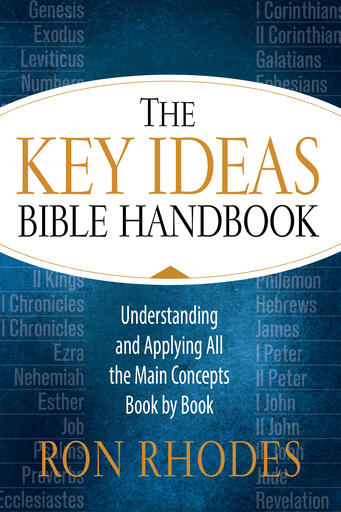 The Key Ideas Bible Handbook
To fully experience the power of God's Word, you need to go beyond merely knowing the facts and learn how to let them transform you. In this resource, Ron Rhodes takes you through each book of the Bible, breaking down complex concepts into practical applications and offering helpful insights for each. Regular price: $19.99 Your price: $4.99
Don't miss out!
Get these four books for just $14.97 today.
Get them all