Sex, Dating, and Relationships: A Fresh Approach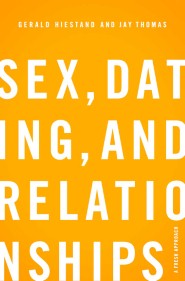 Considering the pervasive immorality and high divorce rate of our contemporary Christian culture, we evidently need a biblically-based, theologically-compelling, practical understanding of sex, dating, and relationships. Pastors Gerald Hiestand and Jay Thomas counteract this problem with their paradigm-shifting view of purity and relationships—a view that challenges even the basic assumptions of evangelical subculture.
Both authors are vocational pastors who communicate regularly with the target audience and have a proven ability to express biblical truth in a winsome and compelling manner. Sex, Dating, and Relationships adds a new, almost provocative, voice to the conversation that, with straightforward theological insight, pleads with Christians to get serious about honoring Christ with their sexuality.