Girl on a Mission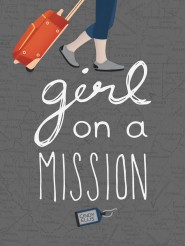 The lurching van ride to rural Cawley, West Virginia, does little to ease thirteen-year-old Emery Craig's nerves. Torn between the anticipation of serving on her first mission trip and the uneasiness of being away from home, Emery worries that this summer might not turn out the way she'd hoped.
Emery's initial doubts disappear as she makes new friends, including the quiet, cute Jesse. Assigned to help the Suiter family, she develops an unexpected bond with the elderly Mr. Suiter and his granddaughter. The more time she spends with them, the more she learns of their troubled past—and the more she realizes that fixing a broken home takes more than a fresh coat of paint. Emery longs to help the Suiters, but when her own relationships are put to the test, she wonders how someone like her can be an instrument of God.
Reviews
What other people are saying about Girl on a Mission.