Sophie's Heart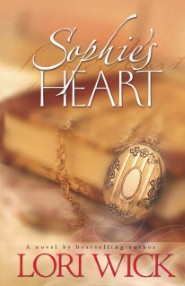 Harvest House Publishers
, 2004
After the tragic death of his wife, Alec Riley struggles to put his life back together. He and his three children are lost in their grief . . . until Sophie walks unexpectedly into their lives. Having left her native Czechoslovakia, Sophie has discovered the land which seemed so bright with promise is far from her dream. A highly educated woman, Sophie now finds herself keeping house for Alec and his family. How can Sophie find peace in her new job? Will God use her gentle spirit to help heal Alec's broken heart?
From the author of The Visitor and Bamboo and Lace comes a warm contemporary story of God's tender mercies and loving intervention in the life of one family.
Lori Wick is a multifaceted author of Christian fiction. As comfortable writing period stories as she is penning contemporary works, Lori's books vary widely in location and time period. Lori's faithful fans consistently put her series and standalone works on the bestseller lists. Lori and her husband, Bob, live with their swiftly growing family in the Midwest.