The Rescue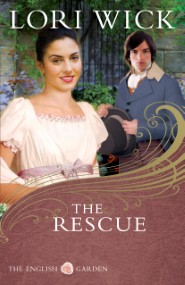 Harvest House Publishers
, 2009
Lori Wick's bestselling English Garden series is filled with engaging characters and stories. The Rescue, book two in the series, is set in 1811 England. When Anne Gardiner slips from a ladder into the arms of a stranger, her father, Colonel Gardiner, deems the innocent embrace cause for immediate marriage.
Weston eventually sees that the "marriage" was performed for the Colonel's sake and that Anne had no choice. When he learns that she's sacrificed her own reputation to protect his name, Weston finds himself drawn to Anne.
But will these two guarded people give love a chance? And can they trust God enough to step into a new, real relationship?
Lori Wick is a multifaceted author of Christian fiction. As comfortable writing period stories as she is penning contemporary works, Lori's books vary widely in location and time period. Lori's faithful fans consistently put her series and standalone works on the bestseller lists. Lori and her husband, Bob, live with their swiftly growing family in the Midwest.