The Church Cure: Overcoming Church Problems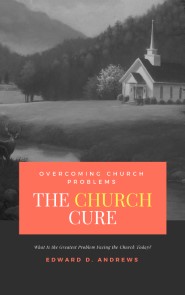 Christian Publishing House
, 2018
<In order to overcome and church problems, we must first talk about the different problems of the church. Many of the church problems today stem from the isms: liberalism, humanism, modernism, Christian progressivism, theological liberalism, feminism, higher criticism, and biblical criticism. Moreover, many are simply not a biblically grounded church regardless of how much they claim to be so. The marks of a true Christian church would be like the different lines that make up a church's fingerprint, a print that cannot belong to any other church. The true Christian church contains their own unique grouping of marks, forming a positive "fingerprint" that cannot belong to any other church. William Lange Craig wrote, "Remember that our faith is not based on emotions, but on the truth, and therefore you must hold on to it." What truth? Jesus said to the Father in prayer, "Sanctify them in the truth; your word is truth." (John 17:17) Are you doing the will of the Father? Is your church doing the will of the Father? – Matthew 7:21-23; 1 John 2:15-17.
Product Details
Title : THE CHURCH CURE: Overcoming Church Problems
Author: Andrews, Edward D.
Publisher: Christian Publishing House
Publication Date: 2018
ISBN: 9781949586022
Reviews
What other people are saying about The Church Cure: Overcoming Church Problems.