The Power of God: The Word That Will Change Your Life Today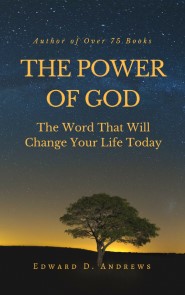 Christian Publishing House
, 2018
Yes, God will be pleased to give you strength. He even gives "extraordinary power" to those who are serving him. (2 Cor. 4:7) Do you not feel drawn to this powerful Almighty God, who uses his power in such kind and principled ways? God is certainly a "shield for all those who take refuge in him." (Psalm 18:30) You understand that he does not use his power to protect you from all tragedy now. He does, however, always use his protective power to ensure the outworking of his will and purpose. In the long run, his doing so is in your best interests. Andrews shares a profound truth of how you too can have a share in the power of God. With THE POWER OF GOD as your guide, you will discover your strengths and abilities that will make you steadfast in your walk with God. You can choose to rise to a new level and invite God's power by focusing on The Word That Will Change Your Life Today.
Product Details
Title : THE POWER OF GOD: The Word That Will Change Your Life Today
Author: Andrews, Edward D.
Publisher: Christian Publishing House
Publication Date: 2018
ISBN: 9781945757891
Reviews
What other people are saying about The Power of God: The Word That Will Change Your Life Today.