An Invitation to Prayer for Mothers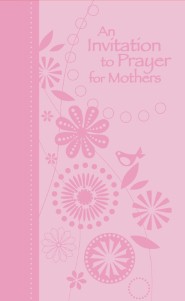 Prayer is one of the essential tools the Lord bestows on mothers to reveal His will, to calm their hearts, and to equip them for daily living and parenting.
It's no easy task being a mother, raising children to be godly adults of integrity and character, especially with the temptations and distractions in today's culture. Fortunately, there's a way to access the true source of guidance, encouragement, peace, patience and wisdom-prayer! An Invitation to Prayer for Mothers is a tremendous sourcebook of prayers covering 91 subjects ranging from Ability to Wisdom, set in alphabetical order for quick and easy access. Included are pages at the back for recording personal thoughts or writing your own prayers.