This Month's Free Book from Faithlife Ebooks
Plus, get four other books valued over $118 for just $30.00!
Get them all
Cultivating the Fruit of the Spirit
Join pastor and scholar Christoper Wright as he invites us to live a life in step with the Spirit by cultivating the fruit of the Spirit: love, joy, peace, patience, kindness, goodness, faithfulness, gentleness, and self-control.
Your price: $0.00
Escape from Reason
Truth used to be based on reason. No more. What we feel is now the truest source of reality. Despite our obsession with the emotive and the experiential, we still face anxiety, despair, and purposelessness. How did we get here? And where do we find a remedy? In this modern classic, Francis A. Schaeffer traces trends in twentieth-century thought and unpacks how key ideas have shaped our society.
Your price: $2.99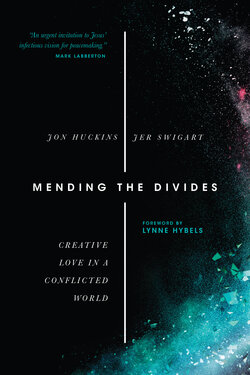 Mending the Divides: Creative Love in a Conflicted World
Christianity Today's 2018 Book of the Year Award of Merit - Mission/The Global Church Conflict, hatred, and injustice seem to be the norm rather than the exception in our world, our nation, our communities, our homes. The fractures and fissures run so deep that we're paralyzed by our hopelessness, writing off peace as a far-fetched option for the afterlife.
Your price: $5.99
Operation World: The Definitive Prayer Guide to Every Nation
Operation World, the definitive global prayer handbook, has been used by more than a million Christians to pray for the nations. Now in its 7th edition, it has been completely updated and revised by Jason Mandryk with a team of missionaries and researchers, and it covers the entire populated world.
Your price: $8.99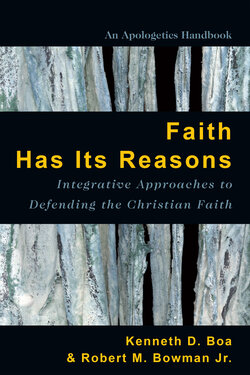 Faith Has Its Reasons: Integrative Approaches to Defending the Christian Faith
Ever since the apostle Paul addressed the Stoic and Epicurean philosophers in Athens, relating the Christian worldview to a non-Christian world has been a challenge. And despite Peter's charge to be ready to make a defense to everyone who asks you to give an account for the hope that is in you (1 Peter 3:15), most Christian laypeople have left apologetics—the defense of the faith—to the ecclesiastical pros.
Your price: $11.99
Don't Miss Out!
Get these 5 books for just $29.96 today.
Get them all