Find Books on
Leadership & Finance
From the practical challenges of being a leader to the everyday task of handling money wisely, find books that help you thrive and flourish in your endeavors.
Learn more
Read on the go
Your favorite Christian ebooks are available anywhere you go with the Faithlife Ebooks mobile app. One-touch Bible references, cross-library access, searches, more.
Download now
On sale now
Save on
Christian ebooks
Shop now
Get this month's free book!
Crazy Busy
In this mercifully short book about a really big problem, best-selling author Kevin DeYoung argues that a life of constant chaos is far from what God intends.
Read more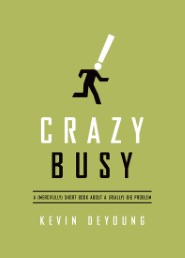 Love Christian books?
Download dozens of Christian books a year with a Faithlife Ebooks subscription.
Start free trial
---
Speaking the Truth in Love
---
Demystifying Spiritual Disciplines